Ciao, Bella
A Sweet Grumpy / Sunshine Romantic Comedy
Now available!
Want the latest news, sneak peeks and bonus chapters? Sign up to my newsletter now!
Ciao, Bella
Now available!
He's just her new roommate…nothing more!
Twenty-six-year-old Bella Mancini is moving to Australia! She's leaving behind her small Italian village on a mission to find a new job, to find new adventures, and maybe even to find love? What she didn't expect to find was him. Daniel Richardson was not looking for her. Still grieving the death of his mother, he finds comfort in being alone and is determined to not let anyone too close to him, to not get hurt again. So, when Bella turns up on his doorstep, he has only one thought: he wants her gone, and fast!
Lucky for Bella—not so much for Daniel—she gets to move in! And as the summer progresses, her sunny personality begins to melt his icy exterior and soon they find in each other everything they didn't know they'd always wanted. But when their newfound love is challenged, Daniel worries that Bella will leave, that he will be alone again. And Bella is left to wonder if Daniel is healed enough to let her stay forever…
Fans of Sarah Adams and Emma St. Clair will love this grumpy / sunshine, forced proximity romantic comedy. This closed door romance will have you laughing and crying, and is guaranteed to deliver a happily ever after!
Read Sample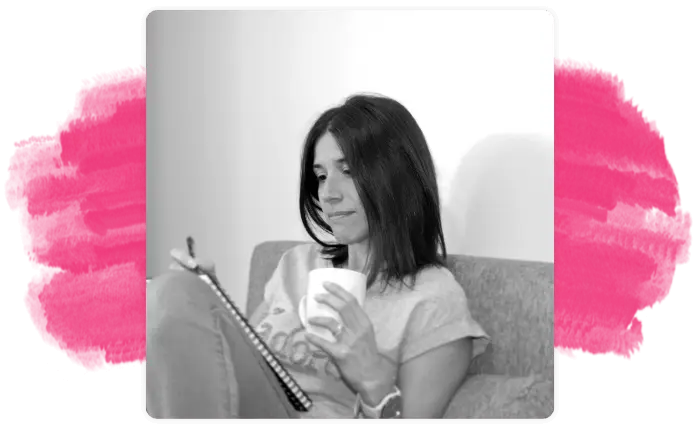 A bit about Belinda
Hi! My name is Belinda and I am an author of romantic comedies, and a life-long lover of all the books. I am a self-proclaimed introvert who loves solitary activities, such as writing, reading and running.
In my downtime, you can find me on the couch, indulging in coffee and chocolate, while watching bad reality TV.